Trachtenstrip Club
Welcome to your club area! Here you will find the current free galleries, your activated galleries and all current club offers! Do you have any questions? Contact us!
Free galleries
Your free galleries of the current week*:
*Note: the galleries will not remain in your collection after the free period has expired.
Also, free galleries do not have a download link, which is only available in the regular unlockable galleries.
Your collection
Here you can see all the galleries that have already been activated and the products you have purchased: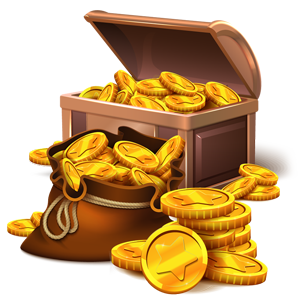 Do you need coins?
Dirndl photography is our great passion. So that we can share them with you, there are the costume strip coins! You can simply buy them here and then use them for all galleries! No subscription, no membership, no hidden costs. There is no automatic coin refill or anything like that.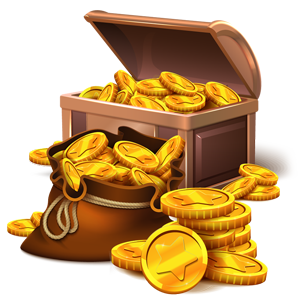 Do you need coins?
Dirndl photography is our great passion. So that we can share them with you, there are the costume strip coins! You can simply buy them here and then use them for all galleries! No subscription, no membership, no hidden costs. There is no automatic coin refill or anything like that.
Join Now!
Become part of the Trachtenstrip community!
All benefits at a glance:
New free galleries every week!
Registration is

free

! No Abo, NO paid membership, NO spam, 100% secure!
You get 18 free coins, which you can use as you like!
You will receive ourclub mails with lots of free pictures, background information, special offers and other free coins (you can cancel the newsletter at any time)!
The largest sexy dirndl photo collection on the internet! Over 4,000 erotic photos!
100% secure and anonymous. We do not pass on your data! Promised!
Become part of the Trachtenstrip and register for free! We look forward to you!
Already member? HERE you can log in
A few (perhaps) pressing questions:
No, you don't have to. We promise you: You can use the site without paying and you regularly get free pictures! For example, every week two randomly selected galleries from our collection! Complete and uncensored! Our club mails, for which you also register automatically and free of charge, are much more than just the usual spam: You will regularly receive new galleries free of charge through them! Even those that cannot be unlocked in the main collection!
And if the club mails really annoy you, you can unsubscribe at any time. It's just a small click.
There is no catch. The Trachtenstrip is our hobby, our passion. Everything we say is free IS free. So at least two free galleries a week plus everything we send you in the club mails. These are more galleries, vouchers, background stories, videos and much more.  
But we also want to be honest: of course we speculate that if we only reach enough people, there will be one or the other who will buy a calendar from us or unlock a few galleries with our own currency, the coins. Because that's how we finance the costume strip, the models, this website, our equipment. 
But unlike many other offers in "adult entertainment", we do not rely on a subscription system for which you pay a monthly fee. We don't like that ourselves. You only unlock what interests you (with free coins or purchased coins). And then keep it forever. 
There are no hidden fees, no subscription traps, everything is 100% clean and secure. 
Why does Trachtenstrip have its own currency, maybe you ask yourself? And why should I buy it when the internet is full of free pictures?
Well, we have tried a lot over the years, from paid memberships to subscriptions to donation systems. All unsatisfactory, for us as for you. But in order to continue our hobby and continue to be able to provide you with beautiful photos, we need your support . Because behind the Trachtenstrip there is no big corporation or agency, as for example behind all the porn sites on the Internet (with which we would rather not be compared ;-)).
No, we are a small team of photographers and models and we produce exclusively and exclusively for the Trachtenstrip! With a lot of passion and passion. And the coins help us to give you easy access to our work.
The coins are practical for us because we do not have to issue a separate invoice for every single gallery activation (after all, we are here in Germany, everything has to go exactly so that the tax office does not knock on the fingers). And it is also practical for you, because you do not have to carry out the whole brimborium with cumbersome payment processes every time (and consequently you do not have 20 debits from us on your account statement).
Attention : For technical and organizational reasons, we cannot refund purchased coins. Once purchased, you can no longer return or exchange them.
First of all, we have to differentiate between the following:
The pictures on Trachtenstrip are organized in GALLERIES. You can unlock a GALLERY with COINS. You can NOT buy galleries directly with "real" money (why we do it this way you can read here.)
COINS you can buy in our Shop. We usually offer three different packages. The more expensive a package, the greater the advantage, i.e. you get more coins for your money. It is therefore worth calculating here. 😉
You pay the coins with real money, for example via PayPal or credit card. Then you can use the coins to unlock the galleries of your choice.
Once galleries have been activated, they are always available for you. It is best to download the images to your computer using the link at the end of the gallery.
The gallery overview page shows you which galleries you already own.
You can also check this in your account (under Orders ).
You can pay conveniently and securely using Paypal or you can use your credit card (here we work together with Stripe ).
Sensuality & eroticism
We have students, nude models, architects, barmaids, secretaries, flight attendants, trainers, teachers and, who knows, maybe your girlfriend too…?
The most beautiful thing Bavaria has to offer!
Immerse yourself with us in the world of erotic dirndls and traditional costumes, in a world somewhere between Andreas Gabalier and Playboy, between the Oktoberfest in Munich and the white sausage party at the Stanglwirt.